Next weekend, we have all sorts of fun planned. What do you have planned in 2013?
——————————————–
On Friday, January 18 – you can find us at Wedding Wars. As a bride-to-be myself, I love the concept of an unique bridal show. This show has a competition among wedding planners, a man cave and unique touches.
Tickets are $5, but if you use the promo code of "CHARACTER" – you can have FREE tickets. It is from 6-9:30pm at City Hall Events Center on 1144 Broadway, Denver. Stop by after work! It will be full of inspiration. If you get your tickets in advance, there will also be give-a-ways for items such as a tablet and a trip to Vail.
Colorado wedding professions will face off in the "Wedding Wars". They were given a theme and the vendors who are participating in the show provided items to help design. There are 4 teams and Chairs with Character is providing our items to at least 3 of the teams. You will see our heart chairs, eclectic retro chairs, chandelier and a few of our white and brown chairs with a "western" print.
Everyone who comes to the show will have  get a chance to vote for your favorite wedding design or concept. The team with the favorite wedding design will get published in the fall issue of Rocky Mountain Bride Magazine.
This is a great opportunity to see various themes and how wedding professionals can help you create and execute your vision!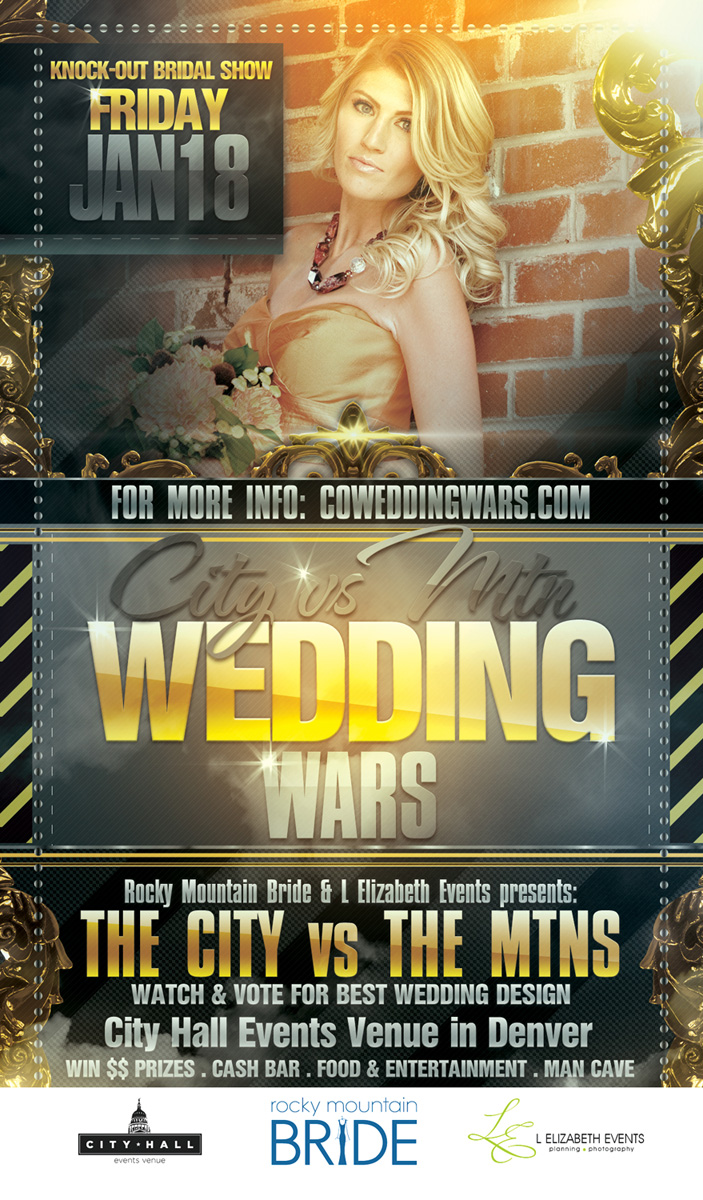 ——————————————–
On Saturday, January 19, we are providing chairs and decor for a wedding in Littleton. We're excited to work with Kelley Kakes, A Wild Thyme, Bella Lu Floral, and Feather & Twig Planning, Sweet Family Secrets and Sweet Nomelie to name a few.
——————————————–
Then, on Sunday, January 20, we will be attending the kick-off to Wish Upon a Wedding – Colorado chapter at the Space Gallery. We hope to participate and be a part of this wonderful cause.
We're excited for all of the fun events in 2013 so far!